EDIT MAIN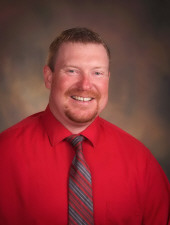 Dear Parent or Guardian,
I am excited to be back for what will be my 16th year at the Fall River School District. The summer has been extremely busy in our building as we continue to make improvements to our building. We are excited to show off our new carpet, paint and paint schemes, and renovations. In addition, we have made a few classroom changes that I would like to mention, and they are as follows: Mrs. Liebenthal will be located in our main hallway in the first classroom, Mrs. Koch will be located right off the library with her new work space, and Mr. Pyfferoen will be moved to the second classroom in the main hallway. We are also excited to be welcoming Mrs. Celina Alvin and Mrs. Patti Sadoski into our library space. They will be helping our district move forward with our library, media, and technological needs. Our major area of updates will be in our STEM area of the school. We will be adding many new machines/equipment and exciting opportunities, along with cosmetic updates to that area.
Along with all of the Fall River staff, I will work hard to continue our focus on pursuing excellence every day. In Fall River, we will build and maintain strong relationships with parents, students, staff, and community partners. We will focus on education initiatives that foster a nurturing, safe environment for all children. We will use data to enhance instruction, and we will be consistent with implementation of newly adopted instruction strategies to increase students' achievement. We will continue to provide exciting and challenging enrichment opportunities for all students, and continue to make Fall River the best school in the area. I anticipate a successful year as our team members are excited to support the academic, social, and emotional growth of your child/children here at Fall River School District.
During the course of the year, it is my hope that we will work together to provide the students of Fall River the best possible opportunities in preparing them to be world class citizens! Citizens that are ready to master the challenges of an ever changing future with a solid foundation created here at our school. As Principal, my door is always open and I welcome your input. Please feel free to stop in or call to make an appointment to discuss any concerns, suggestions, or ideas to help make this the best school year yet! I look forward to again working with you and your child, and the Fall River community.
It's a great day to be a PIRATE!
Your partner in education,
Mr. Brian Zacho
Middle/High School Principal