Post-Christmas basketball - Let Go #FallRiverPirates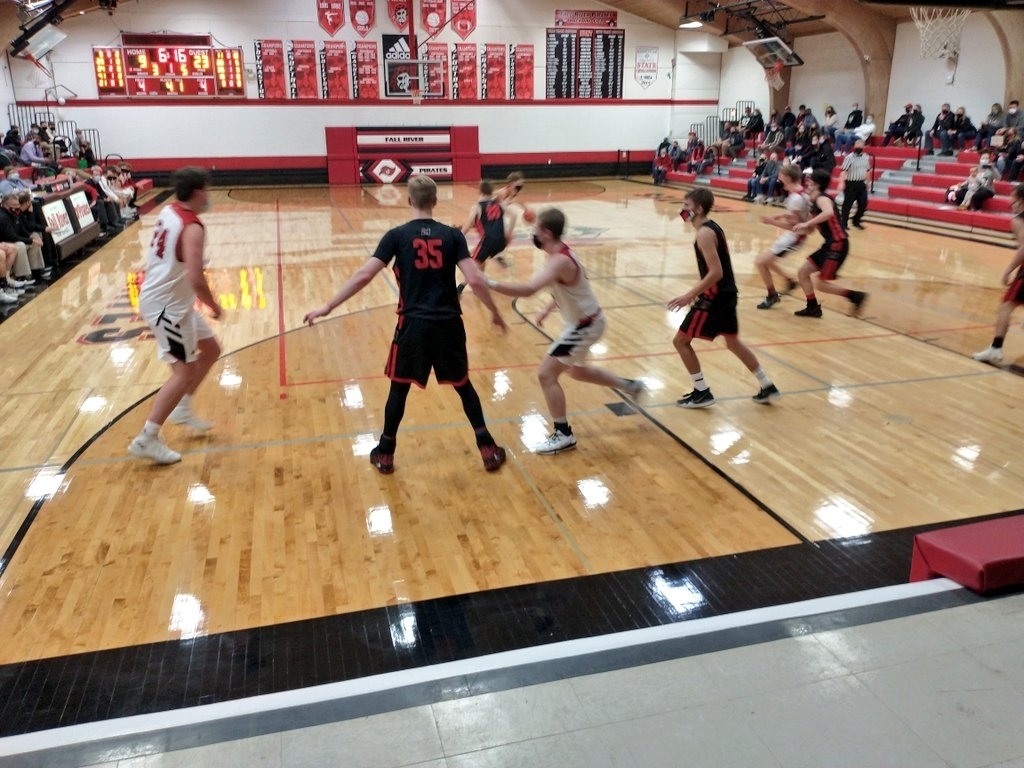 No place I'd rather be on a Friday night in December! @FallRiverSD vs Montello! #LetsGoPirates

JV2 and JV won already, now time to see if Varsity can make it clean sweep for the #FallRiverPirates
https://t.co/6p1yiEqg7M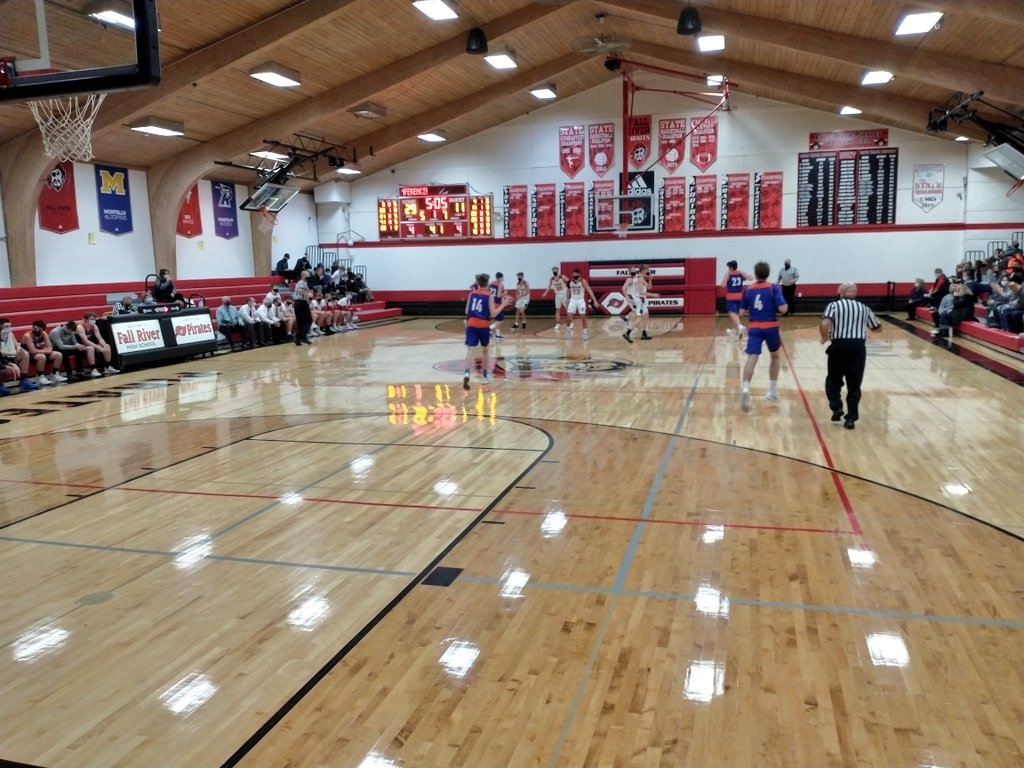 Hello to all Fall River Families. We have attached a YouTube link of the 2020 Graduation for your viewing. Enjoy!
https://youtu.be/ou0dr8pMHuc


Email is back up. I want to thank all families, staff, and students for being patient this morning. Our email is back up and functioning as normal. Again, Thank you for your patience. Mr. Hartman


​The Fall River School District Food Service Team is in need of a substitute to help out in the Cafeteria/Kitchen area. Please contact Holly Vermillion @ 920-484-3333 Ext. 272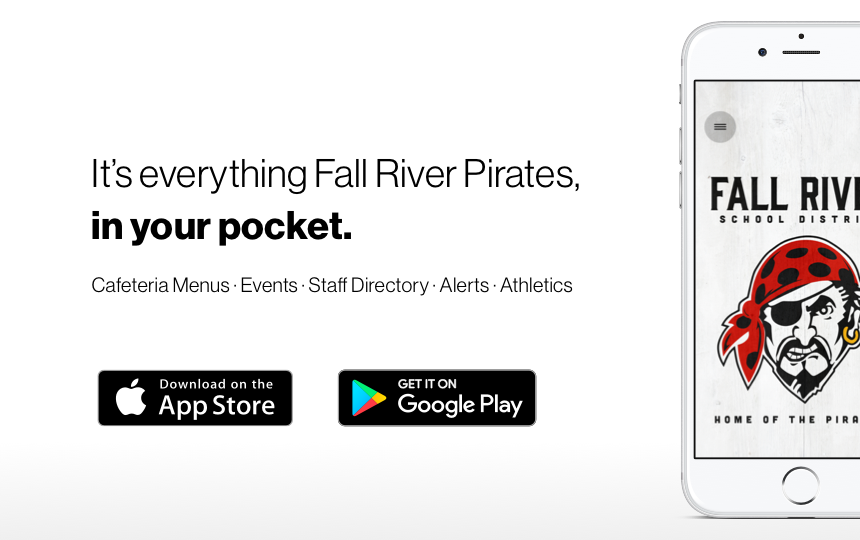 SCHOOL NURSE The School District of Fall River is seeking a School Nurse for the 2020-21 school year. Applicants should possess certification as a school nurse, along with experience working in a school district or other medical facility. This part time position is for 12 hours per week for the school year. To apply please submit a letter of interest, resume, transcripts and three letters of recommendation. Applications and a copy of the current license can be mailed or delivered to Dennis Birr - District Administrator, 150 Bradley Street, Fall River, WI 53932 or emailed to:
dbirr@fallriver.k12.wi.us
by August 17, 2020. For additional questions, contact 920-484-3333, x227. The School District of Fall River is an equal opportunity employer.

Hello Fall River Families. I wanted to reach out and remind all that Infinite Campus offers and app for your phone, which can be downloaded at the Play Store on Android devices and the Apple App Store with Apple devices. This is not to be mistaken for the Fall River School District mobile app which can also be found in the above mentioned App stores under the name "Fall River School, WI." Please take a minute to download both and enjoy. Keep in mind Infinite Campus can also be utilized from our school website under "Parents and Community." Thank you and have a great day.




The holidays are a great time to reconnect with some #FallRiverPirates friends like Ruby and Clem!🌲 #ThrowbackThursday

A few of our middle school athletes that have taken advantage of the weight room being open after school to get a workout in with AD/Rec. Director Cody Schultz. These students are learning the proper fundamentals of lifting and also having a great time! There is no doubt these #FallRiverPirates hard work will pay off big time in the future! They know the only place that success comes before work is in the dictionary! #DRILL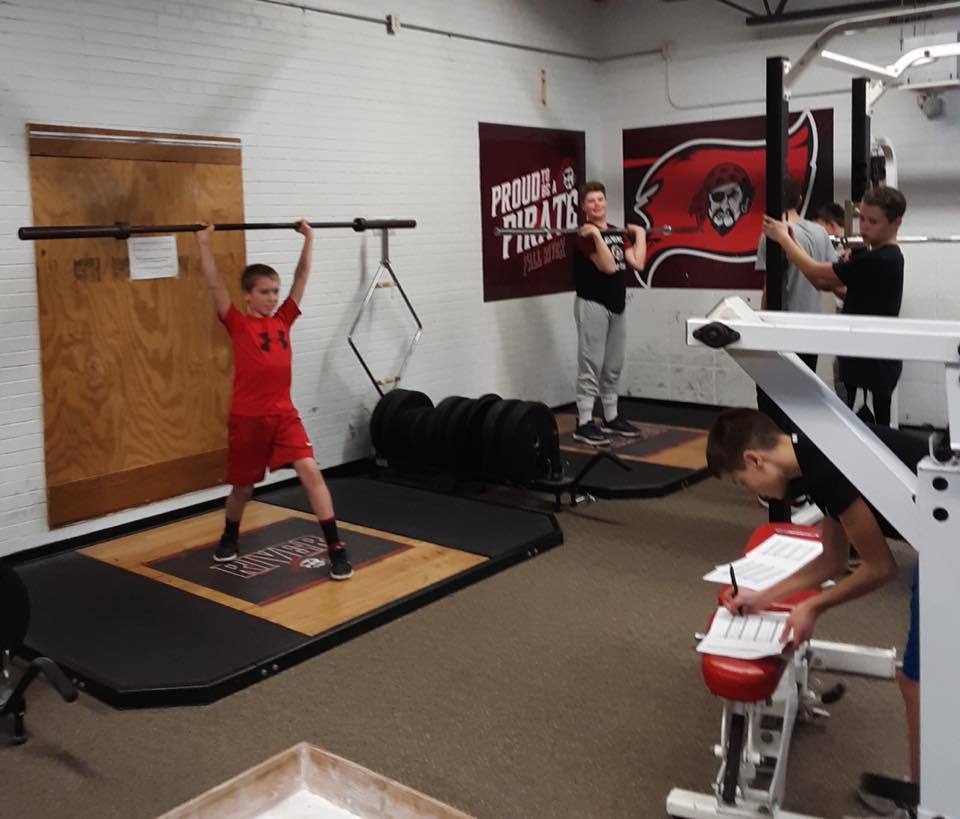 We enjoy peeking in on the sixth grade girls recreation basketball team practicing with their head coach Nate Fietz. Nate is a great coach who has done a phenomenal job volunteering. He makes basketball a fun, rewarding experience and also teaches the girls about hard work and life skills that will make them successful in the future! These girls have really grown in their basketball skills and are improving every week! Thank you to all of our volunteer coaches like Coach Fietz, who work hard for our recreation department so the #FallRiverPirates girls have a great sports experience! 🏀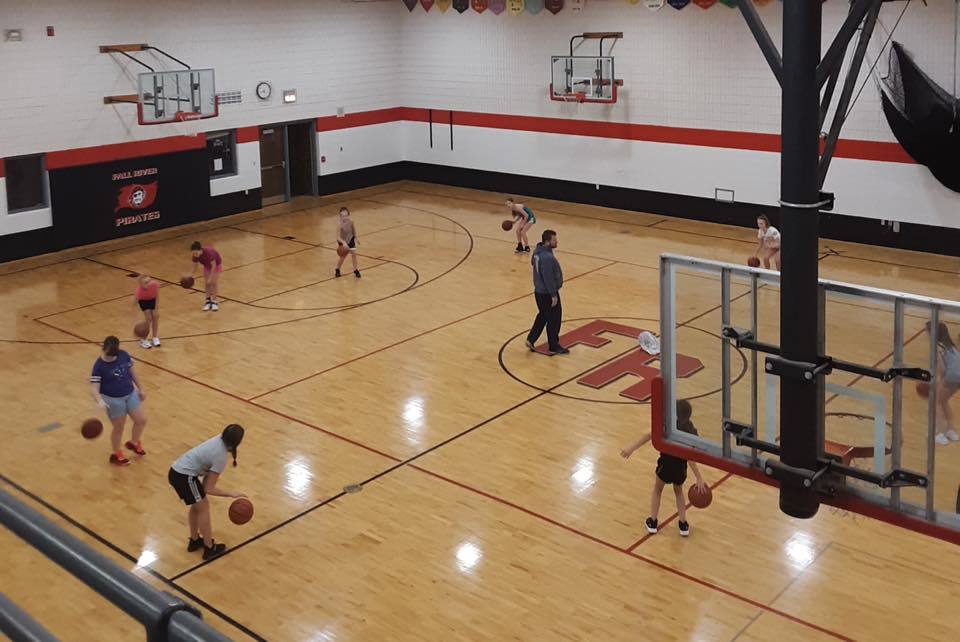 Our #FallRiverPirates are counting the days until Holiday Break! 🎄