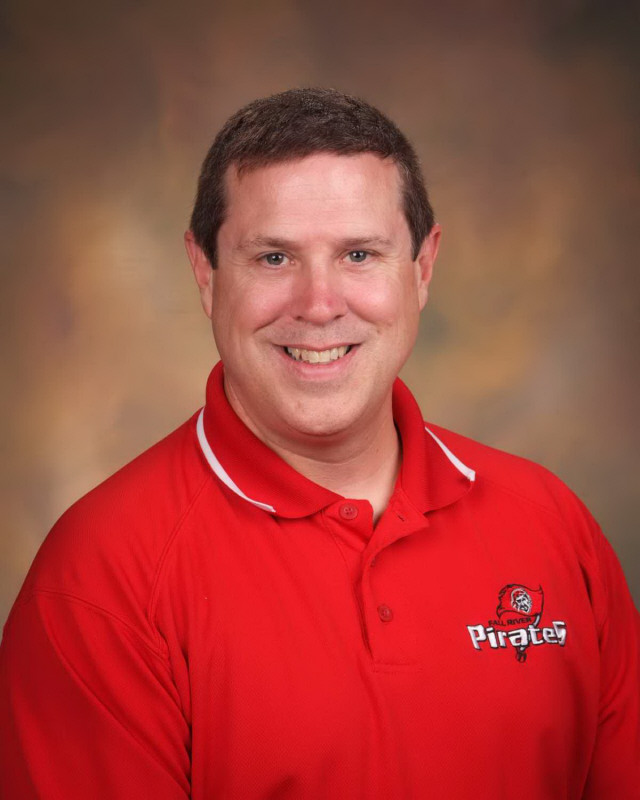 Ryan Verrier
150 Bradley Street
Fall River, WI 53932
(920) 484-3333 Ext: 279
rverrier@fallriver.k12.wi.us
Greetings Fall River Families,
My name is Ryan Verrier and I am thrilled to be the elementary principal/special education director here in Fall River.
My journey to Fall River has been a great experience. Growing up in Green Bay, Wisconsin gave me a lot of fantastic childhood memories. As a child I spent a lot of time enjoying Packer games, fishing/water skiing in the Bay of Green Bay, and being active in football, baseball, and swim team for many years. I received my bachelor degree from the University of Wisconsin Green Bay. My career started in Mishicot, Wisconsin teaching second grade for two years. I then took a new position within Ashwaubenon, Wisconsin teaching fourth grade for nine years. While teaching in Ashwaubenon, I went back to school and earned my master's degree in Educational Leadership/Curriculum Coordinator from Marion University. After becoming principal here in Fall River, I decided to also go back to school and earn my special education directors license.
My wife Heather and I are proud parents of five boys. We enjoy this area as I have family both in Madison and Cross Plains. In my free time I enjoy the outdoors, traveling, and spending time with family and friends. I enjoy being a member of your community and I am proud to be a pirate.
Ryan Verrier
Fall River Elementary School Principal/Special Education Director